At Hull & Knarr, we are passionate in the belief that we exist to help others achieve more.  This belief encompasses our clients, community, partners, and each other.
How do we do help others achieve more?
Our Founder
Here's how it all started: Hull & Knarr was founded on the principle that there are more effective ways for companies to innovate. Working for an accounting firm early in his career, Hull & Knarr founder David M. Hull was tasked with searching for other revenue streams for his employer when he came across the R&D Tax Credit. Growing up in the family electroplating business as a non-degreed engineer, David believed the R&D Tax Credit was an engineering function – not an accounting function – and that engineers would be better served to qualify R&D activities. David made his pitch, but the decision was made to use accountants rather than hire engineers to perform the studies. Because of his conviction, Hull & Knarr was born in 2001 and since then, our chief investigators have been experienced, degreed engineers.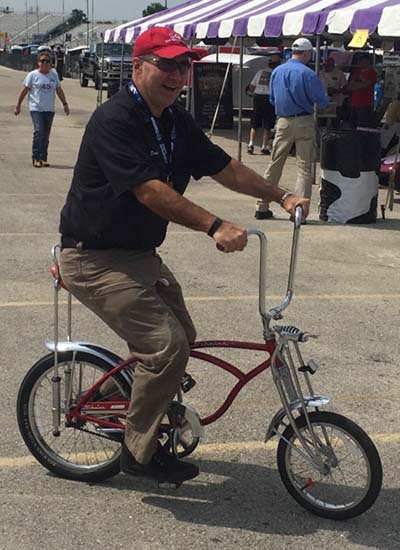 Our Team
With industry experts, engineers, and tax professionals, Hull & Knarr's team of R&D Tax Credit Trail Guides have helped hundreds of companies over the last two decades. They are trained to guide you every step of the way to ensure a safe, enjoyable experience with limited interference and hassle in your company's operations.
Our Brand Ambassador
Hull & Knarr Brand Ambassadors are passionate, ethical, approachable humans that share our enthusiasm for helping others achieve more.  They are individuals with considerable accomplishments in their careers and people tend to gravitate toward them due to their genuine kindness and sincerity.
Our Causes
Giving back to the community and non-profit organizations is a big component of the culture at Hull & Knarr.  We view philanthropy and volunteering as part of our fabric, both professionally and personally.
We seek out people and organizations who regularly improve the lives of others. By dedicating our time and resources to those who already possess the know-how, we multiply our efforts and create positive impact in a way we couldn't do alone.
These are a few of the organizations that we have supported over the years.