Hull & Knarr Brand Ambassadors are passionate, ethical, down-to-earth humans that share our enthusiasm for making the world a better place while helping drive innovation.  They are outgoing individuals with considerable accomplishments in their careers and people tend to gravitate toward them due to their genuine kindness and sincerity. He or she drive our mission by endorsing our brand.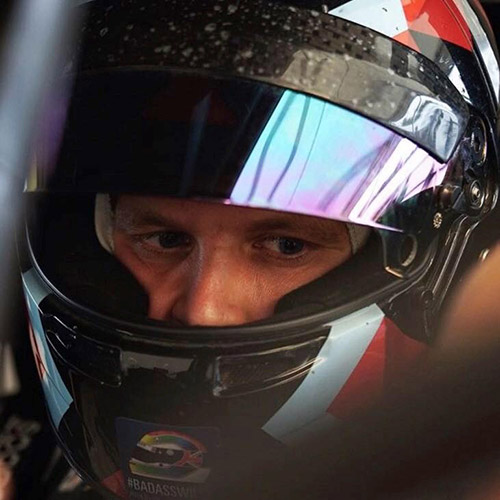 Scott Anderson
Scott Anderson, Driver/Athlete- ARX2
A Fort Collins, CO native, Anderson began his racing career at the young age of 11 and has competed in everything from the MazdaSpeed Challenge and Pro Mazda, to Indy Lights and rallycross. Throughout all of those series, he has amassed an impressive 15 pole positions, 19 wins and 39 podium finishes across 56 races.
When he's not on track, you will find Scott around the mountains either biking, skiing, wakeboarding or paddle boarding. Scott has also enjoyed donating his free time to teach philanthropy to children through programs like OtterCares Foundation.