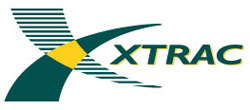 Xtrac
Established in 1984, Xtrac has become recognized as the worldwide leader in the design and manufacture of transmission systems supporting a wide client base covering top level motorsport, transportation, defense and marine.
A privately owned company with a passion for winning and dedicated to continuous improvement, which is supported by personal development plans for key staff members and a well-funded capital expenditure program.
"We were introduced to Hull & Knarr by our accounting firm. From my perspective, being an engineer, the thing that made it work was the fact that they are engineers as well. It wasn't accountants talking to accountants, it was that contact of engineers being able to speak engineering."
WHY HULL & KNARR
We're not an accounting firm. Find out what makes us different.
Specialized Bicycle Components
Bradley Miles
2018-01-25T23:30:47+00:00